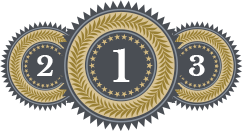 OUR EDUCATION AND MIGRATION SERVICES →
"We handle and manage every step of your visa process."
EMS Global is a team of Registered Migration Agents and Qualified Education Counselors from different cultural backgrounds who understand your language and your needs.
Our team of qualified migration agents will advise you on any Australian visa that you wish to apply for.
Our migration agents come from diverse backgrounds making us able to provide a personalized service to you. We have assisted hundreds of migrants by providing them honest and reliable immigration information. We pride on the professionalism, dedication and experience of our team when helping our clients navigate the complexities of Australian immigration laws.
We handle and manage every step of your visa process from initial assessment, lodgment, preparing submissions, providing documents and finalizing your visa so that you can relax.
Student Counseling and Settlement
You can rely on our qualified education counselors and get reliable and free counseling on your study needs.
We have helped hundreds of international students from all around the world to find and compare education providers in Australia. We follow a unique approach in our counseling by matching your career goals, needs and financial capacity to make your study experience in Australia as smooth and fruitful as possible.
We can help you in applying for your chosen course, visa processing, finding jobs, accommodation and general student welfare when you are in Australia.
We also help students already in Australia to change their courses if they want. Our team of Migration Agents will also help you understand your visa conditions and any obstacles you may face when changing providers or courses.
Our qualified migration agents will also help you guide you about Permanent Residency options in Australia if you plan to settle in Australia after finishing your studies.
Complimentary
Assessment
We provide a complimentary assessment of your current situation with one of our friendly staff. Based on our consultation we can advise you on a migration plan or pathway to obtain the most suitable visa for you. We will also inform you about the requirements, obstacles you may face and any other matters relevant to your situation.
Please fill in the form by clicking the link below with your details and one of our friendly teams will be in contact with you shortly.
AREAS WE COVER
Urgent Assistance
At times you require urgent assistance on your visa.

Student Visa
Subclass 500
For overseas applicants who wish to study in Australia.
Working Holiday Makers
Subclass 417 & 462
For young people who intend to travel and work in Australia for up to a year

Skilled Visa
Subclass 189 or 190
For highly skilled and qualified individuals.

Temporary Graduate Visa
Subclass 485
If you have recently graduated from an Australian educational institution.

Work Visa
Subclass 400 & 457
For skilled workers to work in their occupation for up to 4 years.

Employer Nominated Scheme
Subclass 186
Permanent residence Visa for skilled workers nominated by an Australian employer

Regional Sponsored
RSMS — Subclass 187
For skilled workers who want to work in regional Australia.

Visitor Visa
Subclass 600
For people who want to visit Australia as a tourist or a business visitor.

Partner Visa | Subclass 820/801 & 309/100 & 300
If you are the spouse or de facto partner of an Australian citizen or permanent resident

Parent Visa | Subclass 183, 143, 173, 804, 864 & 884
This visa is for parents of Australian citizen or permanent resident.

Child Visa | Subclass 101, 102, 117, 445, 802 & 837
Allows a child to come and live with their parents in Australia.